It has been 4 years since we were last at Disney World.
I couldn't go on a lot of the rides but was able to do the basics, It's a Small World, Peter Pan, Pirates of the Caribbean, Buzz Lightyear etc...The boys however went on all the roller coasters! Both of them were able to do the Mickey one, Thunder Railroad, the new Seven Dwarves one (that always had the longest most absurd line) and Kingston went on Space Mountain with Kyle :-) Most days I ended up a bit puffy in my hands and ankles from walking around so much and from all the sodium in the food we ate, I was surprised with the boys' energy! Only one day did Coltrane fall asleep and we rode the train around the park 3 times while HE napped, I may have dozed off too hehe. Can't wait to go back again when sister is old enough, though I can imagine I'll be off doing all the princessy things and the boys will just be dashing from roller coaster to roller coaster. It really is the most magical place on Earth. Brace yo'self, there are a lot of photos.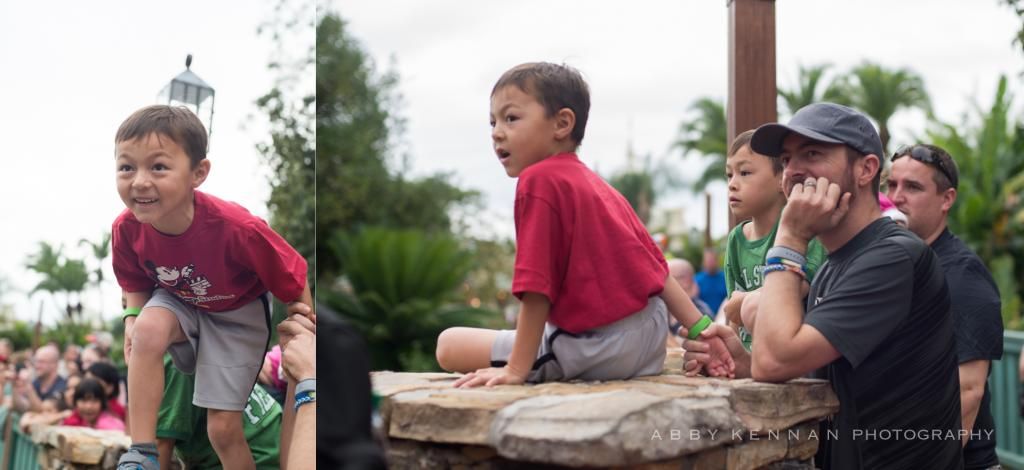 I may have teared up during the parade.
Boys were SO happy to be having as much dessert as they wanted :-) Meeeee too ;-)

First time we went to Disney, Kingston rode this ride over and over and over again. This was Coltrane's first roller coaster and he did the same thing :-)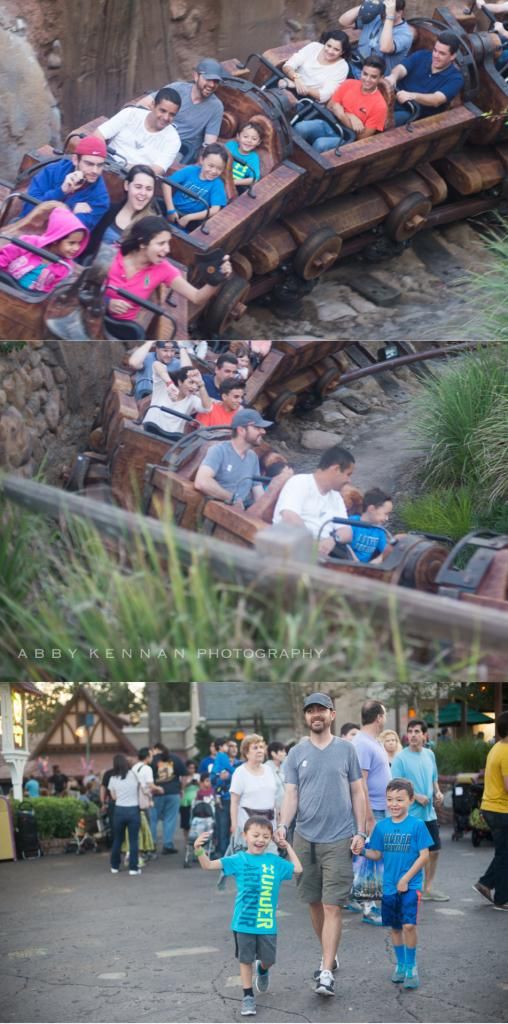 Big Thunder Railroad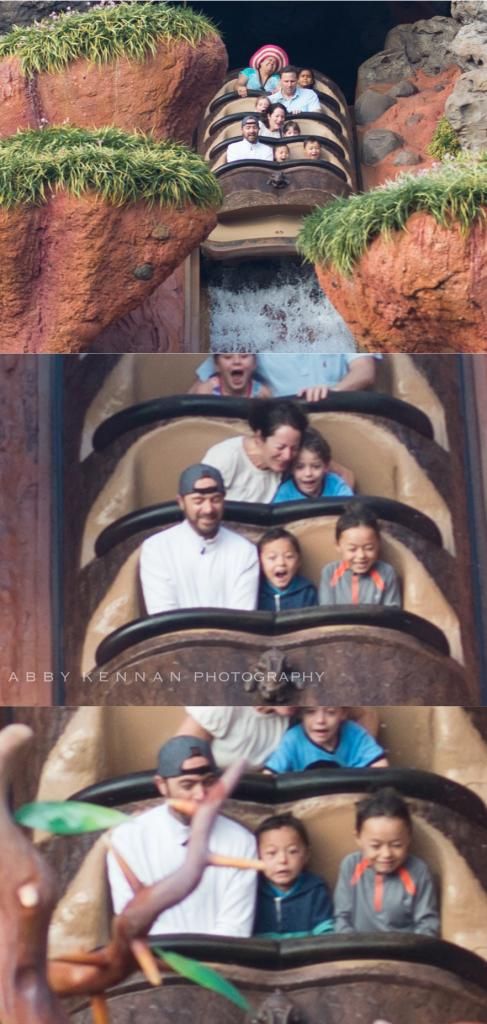 Splash Mountain
It "snowed" our last night there! It was soap bubbles but the boys thought it was just the coolest.